Spring has sprung in middle Tennessee. The dogwood trees have blossomed, the grass is greener,  the bees are buzzing around my tiny little urban garden on my balcony, and my morning alarm has been replaced with the sounds of birds chirping outside my window. I couldn't be happier about it.
Today we had a high of 87 degrees and I had to crank up the A/C. That was the first time I've ever had to do that in mid-March.
During my lunch break, I decided to head down the road to Percy Warner Park to soak in the scenery. Everything is so fresh, new, and green. I love Spring so much because of its constant reminder of rebirth and renewal.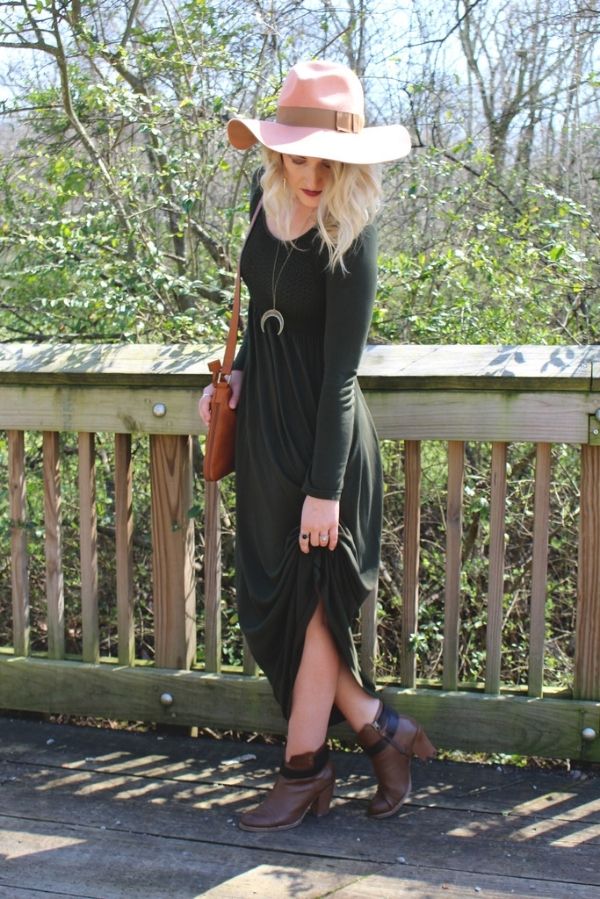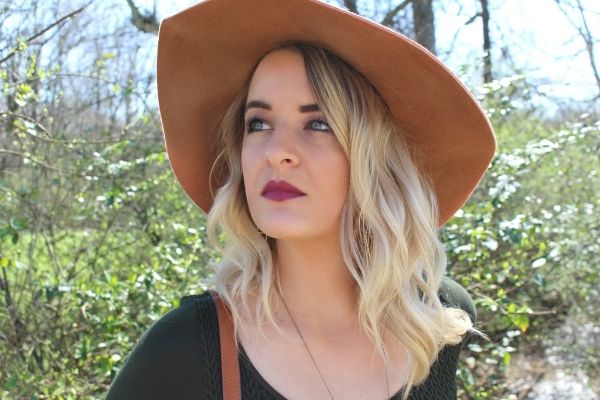 Dress– ℅ Sparrow Boutique // Booties- Nordstrom Rack // Hat- Old Navy // Earrings- Target
Bag- Charee Cross Body ℅ Hush Puppies // Necklace- So Good Jewelry Charleston // Rings- Pre to Post Modern Vintage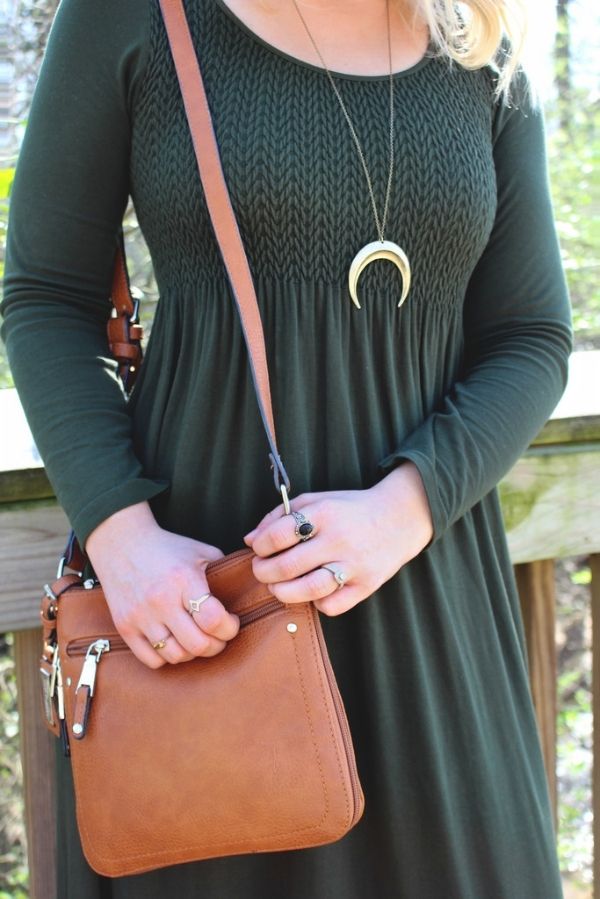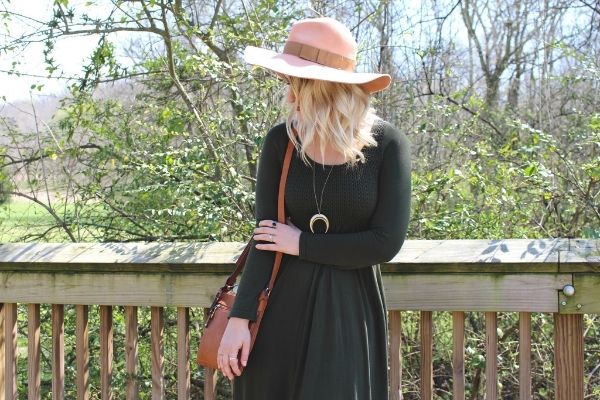 In serendipitous timing, I received this green dress from Sparrow Boutique which perfectly reflects the fresh greenery popping up outside. I love the versatility of it: both classic and comfortable. I'm already certain this will be a summer staple for me as I can quickly throw it on and dress it up with some accessories.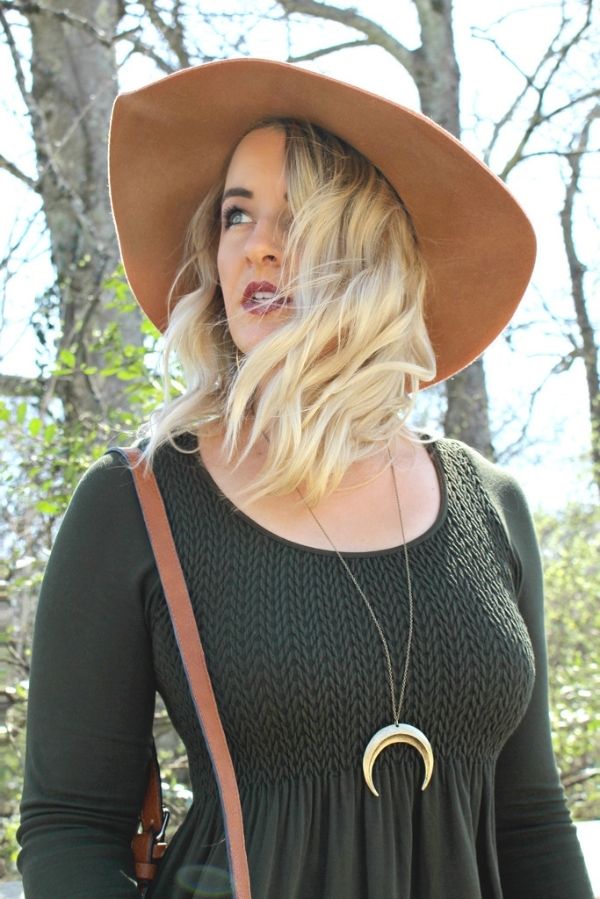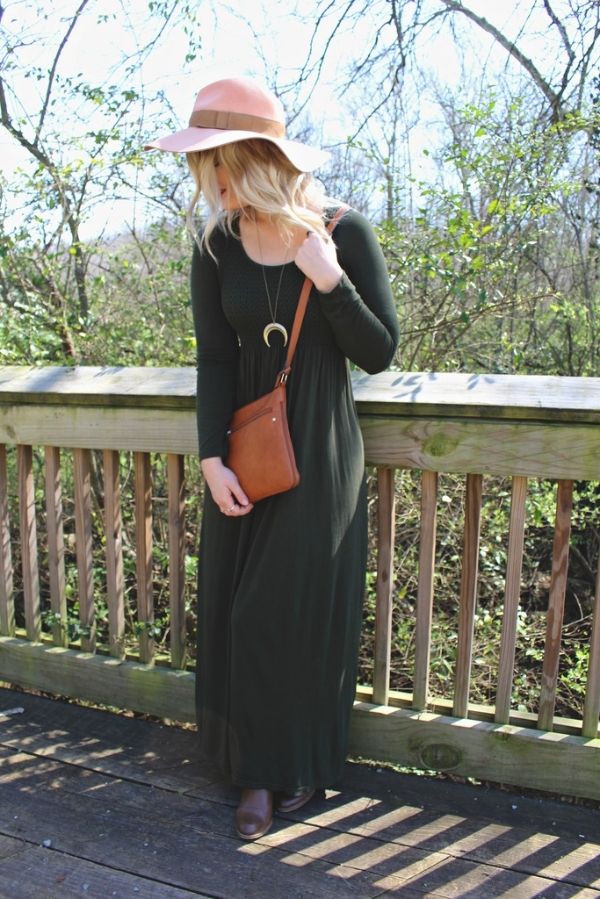 My friend is coming to visit this weekend with one of her work friends. I can't wait for a necessary distraction from some of the daily chaos around here. It'll be so great to spend some time drinking cocktails on patios and showing her around the city.
Hope you all have a great hump-day!